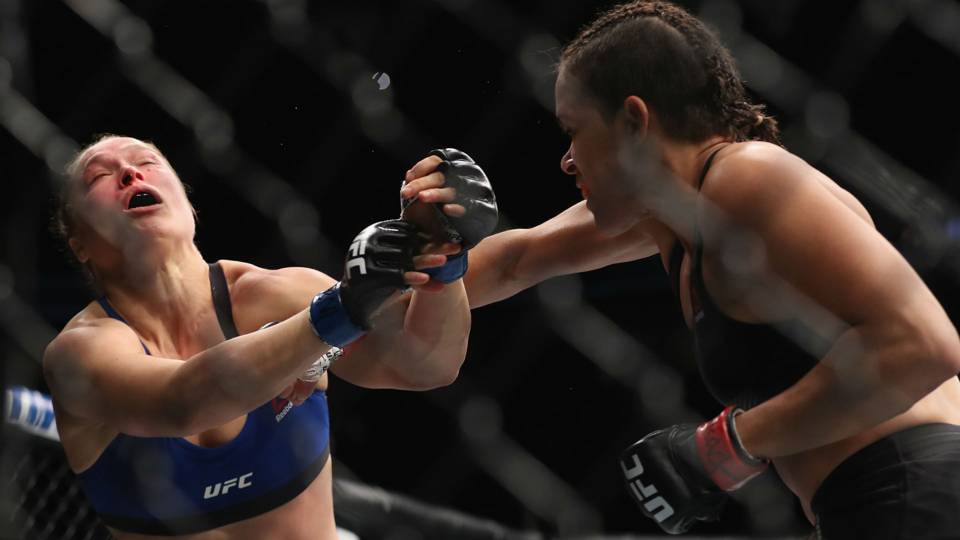 Ronda Rousey was stopped 48 seconds into her comeback fight Friday night, losing to bantamweight champion Amanda Nunes at UFC 207 on Friday night.
Rousey staggered and stumbled backward while Nunes relentlessly pursued her and landed multiple shots. Referee Herb Dean stopped the bout with Rousey still on her feet, and Rousey briefly protested the stoppage before leaving the cage in her mother's arms.
Cody Garbrandt also won the men's bantamweight title in the penultimate bout, battering champion Dominick Cruz to earn a surprising decision victory at T-Mobile Arena in the UFC's traditional end-of-the-year show in its hometown.