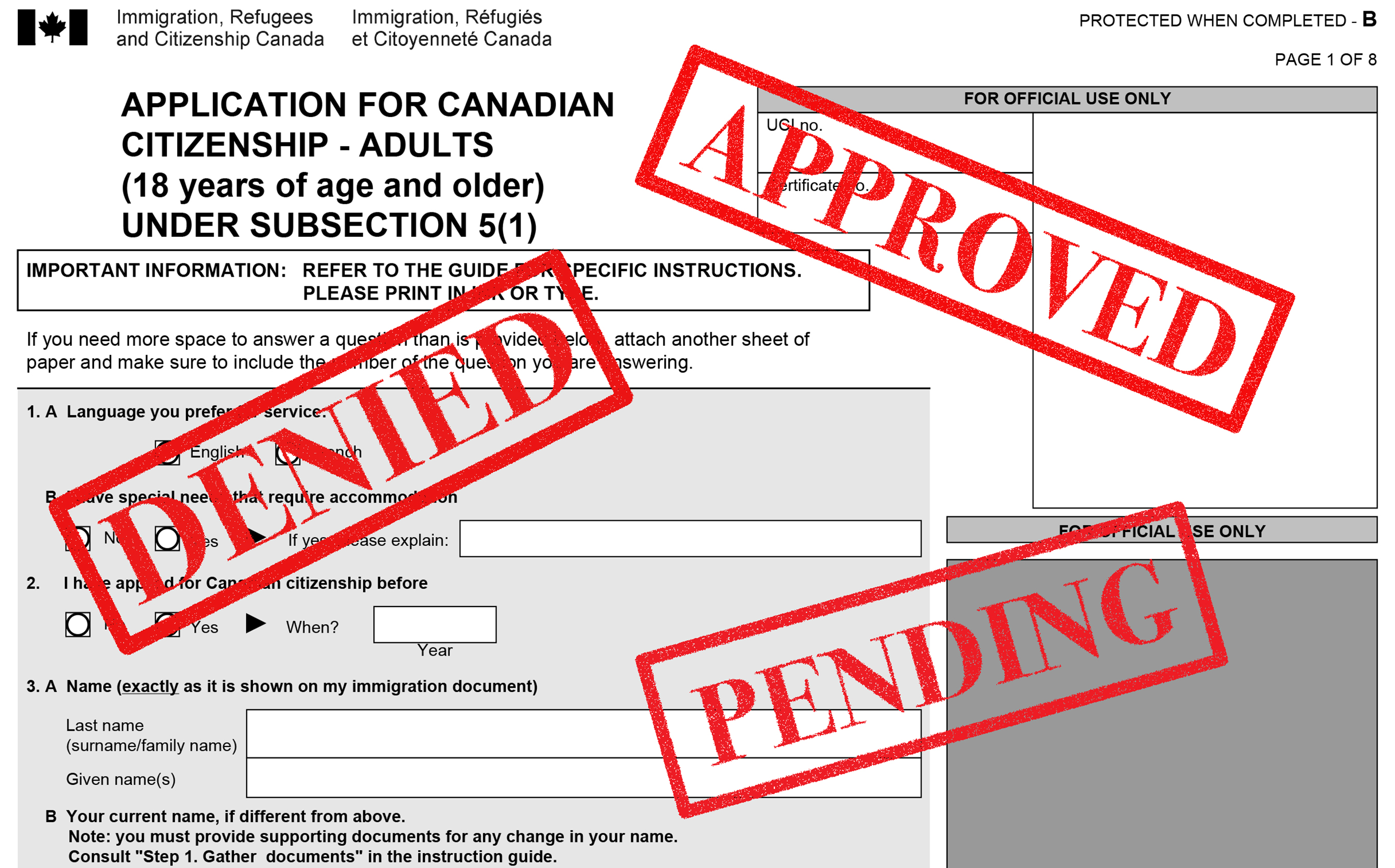 Canada is adopting a lottery system to replace the current first-come, first-served immigration process to reunite parents and grandparents.
The change, which will take effect in the new year, is designed to make the system fair for all applicants, according to a release from Immigration, Refugees and Citizenship Canada. In past, the number of applications has far exceeded the number of available spots, creating a backlog in applications.
"We're listening to what past applicants had to say and making the process fairer for people who want to sponsor their parents or grandparents," Immigration Minister John McCallum said in a statement.
"We're ensuring everyone can access the application process by giving them the same chance to have their name chosen."
Between Jan. 3 and Feb. 2, 2017, Canadian citizens and permanent residents who want to sponsor their parents or grandparents will be required to complete an online form on the IRCC website within 30 days.
Once the information is properly transmitted, the prospective sponsor will get a confirmation number. The release from IRCC says duplicate entries will be removed. It warns that completing the form does not mean person has applied to sponsor under the program.
Instead, at the end of the 30 days, IRCC will randomly pick 10,000 prospective sponsors and invite them to complete the full application for the Parent and Grandparent Program. They will have 90 days to submit a full application.
IRCC will let everyone who completed an online form know whether or not they were chosen.
Prospective sponsors who weren't selected can go through the same process in 2018.
Last week, McCallum announced the government would cut the waiting time for family reunification by half, promising to complete the process in one year from an average of two years.
The government will admit 20,000 parents and grandparents to Canada under the program in 2017, the same number as this year.
Parents and grandparents of Canadian citizens or permanent residents can also apply for a super visa, which allows them to extend a visit for up to two years after the initial entry into Canada. A 10-year multiple-entry visa allows several visits of up to six months at a time.
Toronto immigration lawyer Sergio Karas said the lottery process represents a slight improvement over the previous system, which led to a "mad rush" every January, with people lining up at the doors of the processing centre overnight or paying place-holders in the queue to deliver applications prepared by consultants or lawyers.
"The lottery system created today will at least give the opportunity to everyone who wishes to apply, understanding that their chances of success are probably in the 20 per cent range," he said.
"However, the larger policy question that should be addressed and that the government desperately wishes to avoid is whether it makes any economic sense for Canada to continue to allow individuals who are elderly or at least of non-working age to receive permanent residence at a time in which there exists increased pressure on the health-care system and social safety net."
CBC