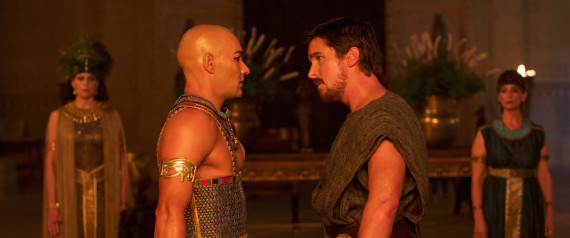 Eric Kelsey REUTERS
Egypt has banned Hollywood's big screen biblical epic "Exodus: Gods and Kings," a 20th Century Fox spokesman said on Friday.
The studio owned by Twenty-First Century Fox Inc declined to give a reason for the ban, but films that depict biblical figures have been prohibited before in the Muslim country.
Paramount Pictures' Bible tale "Noah" was banned in several countries in the Middle East this year for its depiction of a prophet, which is forbidden in Islam.
The film, directed by Ridley Scott and starring Christian Bale, dramatizes the Bible's Book of Exodus about Moses leading the Jews out of Egypt.
"Exodus," which has an estimated $140 million budget, has come under criticism for casting mostly white actors in the lead roles and some historical anachronisms.
Morrocco has also reportedly banned the film, which has so far grossed $107 million in two weeks in worldwide release.
The film's ban comes as Sony Pictures faced a devastating cyberattack blamed on North Korea for "The Interview," a raunchy comedy that depicts a fictional plot to assassinate North Korea leader Kim Jong Un.