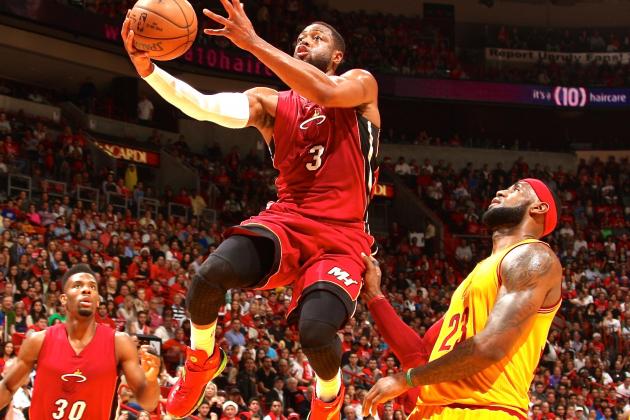 The return of LeBron James to Miami may have been the biggest story when the Cleveland Cavaliers faced the Miami Heat on Christmas, but it was a happy ending for Dwyane Wade and co., who beat the Cavs, 101-91.
Led by Wade (31 points, five rebounds, five assists) and Luol Deng (25 points, eight rebounds, eight assists), the Heat proved to be too much for James and the Cavs, ending Cleveland's three-game winning streak despite the absence of Chris Bosh.
James didn't disappoint against his former team, however, scoring 30 points and adding eight assists. Kyrie Irving had a strong evening as well, going for 25 points, while Kevin Love scored 14 points and pulled down five rebounds.