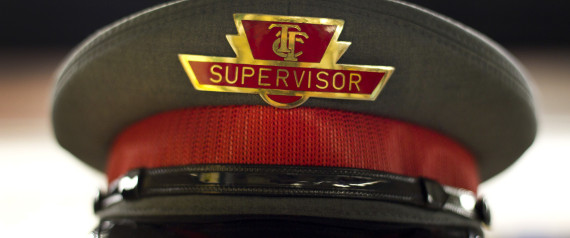 A 14-year-old is dead after an accident involving a Toronto Transit Commission bus. Photographer: Brent Lewin/Bloomberg via Getty Images | Bloomberg via Getty Images
CBC
A TTC bus driver is expected to face charges after failing to remain at the scene of an accident that left a 14-year-old pedestrian dead.
Toronto police investigators told CBC News on Saturday they plan to lay charges against the 27-year-old driver. But spokesman Const. Clint Stibbe later said the investigation remains in its "early stages."
The driver's name has not been released, and the investigators did not tell CBC News what charges they expected would be laid.
The teenage girl, whose name has not been released, was crossing Neilson Road south of the intersection with Finch Ave. E. at around 5:40 p.m. ET Friday when she was hit by a bus turning right onto Finch Ave. E.
She was pronounced dead the scene.
Police say the driver failed to remain at the scene, but have yet to say if the driver or anyone on the bus was aware the girl had been hit.
Both the driver and the TTC are co-operating with the investigation, spokesman Brad Ross said on Twitter, adding that video from the bus has been downloaded to help the investigation.
"The thoughts and prayers of everyone at the TTC go out to the girl's family during this very difficult time," Ross tweeted.
Stibbe said the girl's family has been notified.
"Obviously the family is devastated with the loss," Stibbe said.
The details of the investigation have also been "traumatic" for the officers on the scene, especially because it happened just before Christmas, Stibbe added.
He said the driver went to a police station last night to speak with police, and is not currently under arrest.
Police are hoping to speak with anyone who may have seen the collision.
Ideally, Stibbe said, multiple people will come forward so police can compare accounts of what happened.