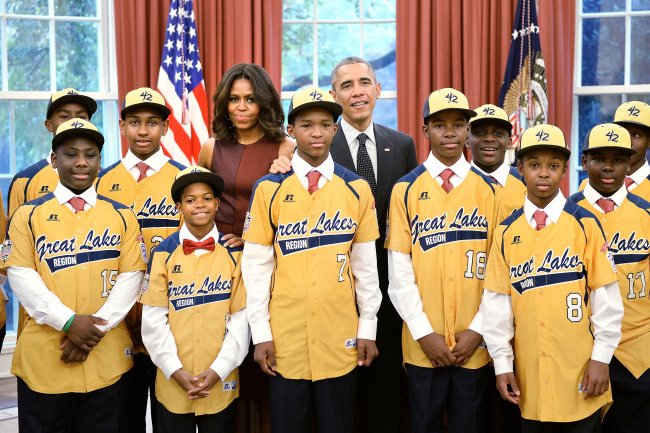 Chicago-based Little League program Jackie Robinson West has reportedly been forced to vacate its wins from the 2014 Little League World Series due to the use of players from outside its designated region. It also notes the title will be handed to Mountain Ridge Little League as a result.
Jackie Robinson West had defeated Mountain Ridge (Las Vegas) in the U.S. finals before losing to South Korea in the championship.
ESPN adds that team manager Darold Butler is suspended from Little League activity, and Illinois District 4 Administrator Michael Kelly is no longer in that position.