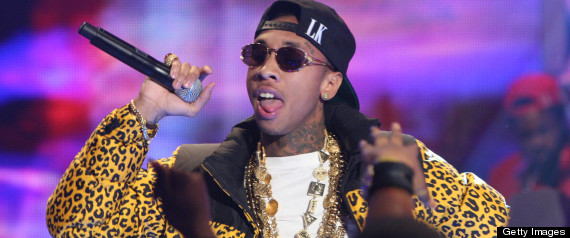 AFP
The rapper Tyga on Thursday announced a $5 million investment in rolling papers made of gold, betting big on a luxury market for smoking.
The California hip-hop star will become the creative director for Shine Papers, which launched last year selling papers made of 24-karat gold as well as blunts that feature tattoo designs.
Tyga described the $4.60-per-single-leaf papers, whose admirers include pop star Miley Cyrus, as offering a "premium experience" equivalent to ordering expensive bottles of alcohol.
"Why burn regular paper when you can burn 24-karat gold?" he said in a statement.
Shine Papers, sold at tobacco shops and online, launched out of Las Vegas amid growing acceptance of marijuana in the United States. The states of Colorado and Washington have legalized cannabis for recreational use.
The company does not explicitly bill itself as catering to marijuana smokers, saying that it is the "brand for those who celebrate all of life's highs."
A company representative, known just as Dave B., said that Tyga's participation gave an "unparalleled platform" for the company to go global.
Marijuana smoking is commonplace in hip-hop circles, where expensive champagne is also a status symbol.
Hip-hop giant Jay Z recently bought the luxury champagne brand Armand de Brignac, of which he had long been a fan.