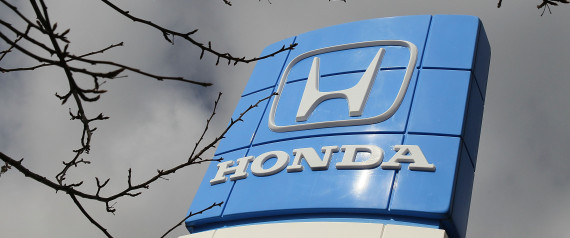 CBC
Honda Canada Inc. is recalling 700,000 vehicles across Canada to replace airbag inflators.
Honda also agreed to replace the bags on 2.6 million vehicles nationwide in the U.S. Instead of using the word recall, the company is deeming it a "safety improvement campaign."
The recall is part of a worldwide campaign by the automaker to voluntarily replace defective airbags made by Takata Corp. of Japan.
The Takata airbags that have been linked to four deaths on U.S. roads and one in Malaysia because the bags deteriorate in humid weather and can spray metal fragments.
Honda Canada said it is not aware of any reported claims of injuries or deaths related to cars with Takata-produced airbags that were sold in Canada.
The vehicles to be repaired:
- 2001-2007 Honda Accord with 4-cylinder engines
- 2001-2002 Honda Accord with V6 engines
- 2001-2005 Honda Civic
- 2002-2006 Honda CR-V
- 2003-2010 Honda Element
- 2002-2004 Honda Odyssey
- 2003-2007 Honda Pilot
- 2006 Honda Ridgeline
- 2003-2006 Acura MDX
- 2002-2003 Acura TL
- 2002 Acura CL.
The Japanese automaker is the only company to comply with a demand from the U.S. National Highway Traffic Safety Administration to do repairs nationwide after it decided a mandatory recall in selected states with high humidity was inadequate.
The deterioration of the Takata airbags, installed in Toyota, Nissan, General Motors, Chrysler and BMW cars as well, was linked to humid weather.
Honda Canada said "this action is being taken to address the concerns of our customers residing outside the regions of high temperature and high absolute humidity," in a release announcing the recall Tuesday.