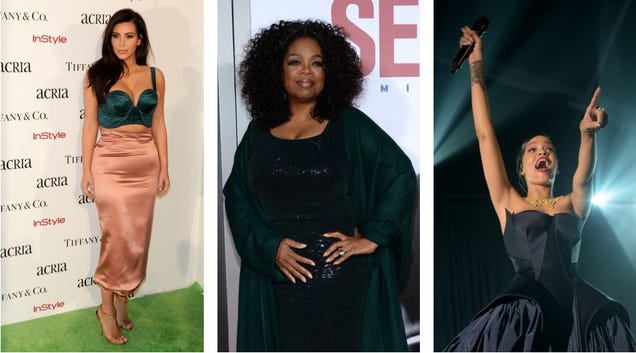 Following Instagram's latest purge, stars lost a huge amount of followers suggesting that they may not be as popular as we think.
Many celebs have their social media accounts handled by a team of experts who usually buy followers for as low as $30 for 2,500 followers. And on Thursday accounts like Kim K lost 1.3 million followers, Rihanna lost about 1.2 million, Katy Perry lost 300,000 and Oprah said goodbye to 100,000 followers.Instagram users are angry they're losing followers as the photo- and video-sharing site attempts to weed out inauthentic accounts.
Last week, Instagram announced it would be cleaning house by removing fake and spam accounts -- basically, any profile that does not adhere to the company's community guidelines. Some of those guidelines include only sharing your own photos and videos and limiting self-promotion and "commercial solicitation" in favour of "meaningful and genuine interactions."
The apparent mass removal of accounts, however, has drawn the ire of apparent legitimate Instagram users who say they're losing followers by the truckload -- even though the followers are fake.
Users have taken to Instagram's official profile to unleash a torrent of negative comments on their posts.
Instagram has addressed the matter on its help centre page, saying users may experience a "sudden decrease" in the number of followers as it fixes an issue that "incorrectly includes inactive or fake accounts in follower/following lists."
"This shouldn't affect engagement from authentic accounts that like and comment on your posts," it added.
In a message posted to the Instagram blog last week, CEO Kevin Systrom said that as the popular website surpasses 300 million users it would be implementing verified badges for celebrities, athletes and brands.