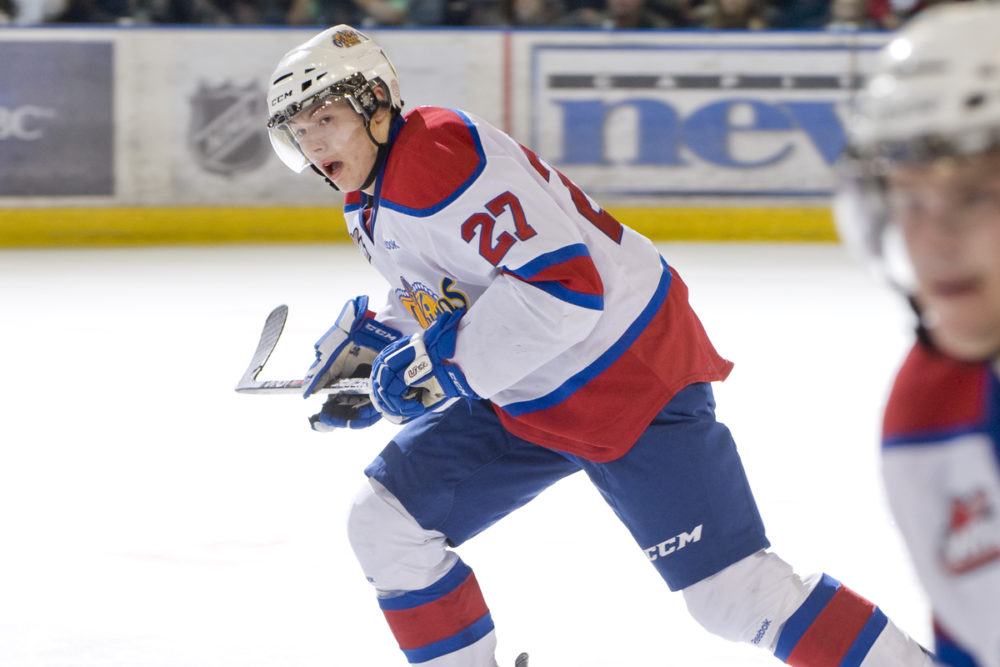 KELSEY PATTERSON
Canadian press
The always good-humoured Ottawa Senators rookie on Monday was named captain of Canada's junior hockey team for the upcoming world championship in Toronto and Montreal.
"I'm very honoured to have this opportunity, and I'm going to take full advantage of it and go out there and play hard for my country," Lazar told reporters at a hockey charity event in Montreal. "I know there's a lot of responsibility that comes along with this, but I'm just going to try to take it in stride and be myself."
Canada's coaching staff gave Lazar the news Monday morning, shortly after the team arrived in Montreal from Ottawa where Canada beat Sweden 5-2 in an exhibition game on Sunday. True to character, the Salmon Arm, B.C., native was grinning from ear to ear when he was told.
"As usual, I was smiling," said the 19-year-old, who was drafted 17th overall by the Senators in 2013. "It's pretty cool. I didn't know it was coming. Anyone could have it. I'm very honoured that my peers and my coaching staff think very highly of me.