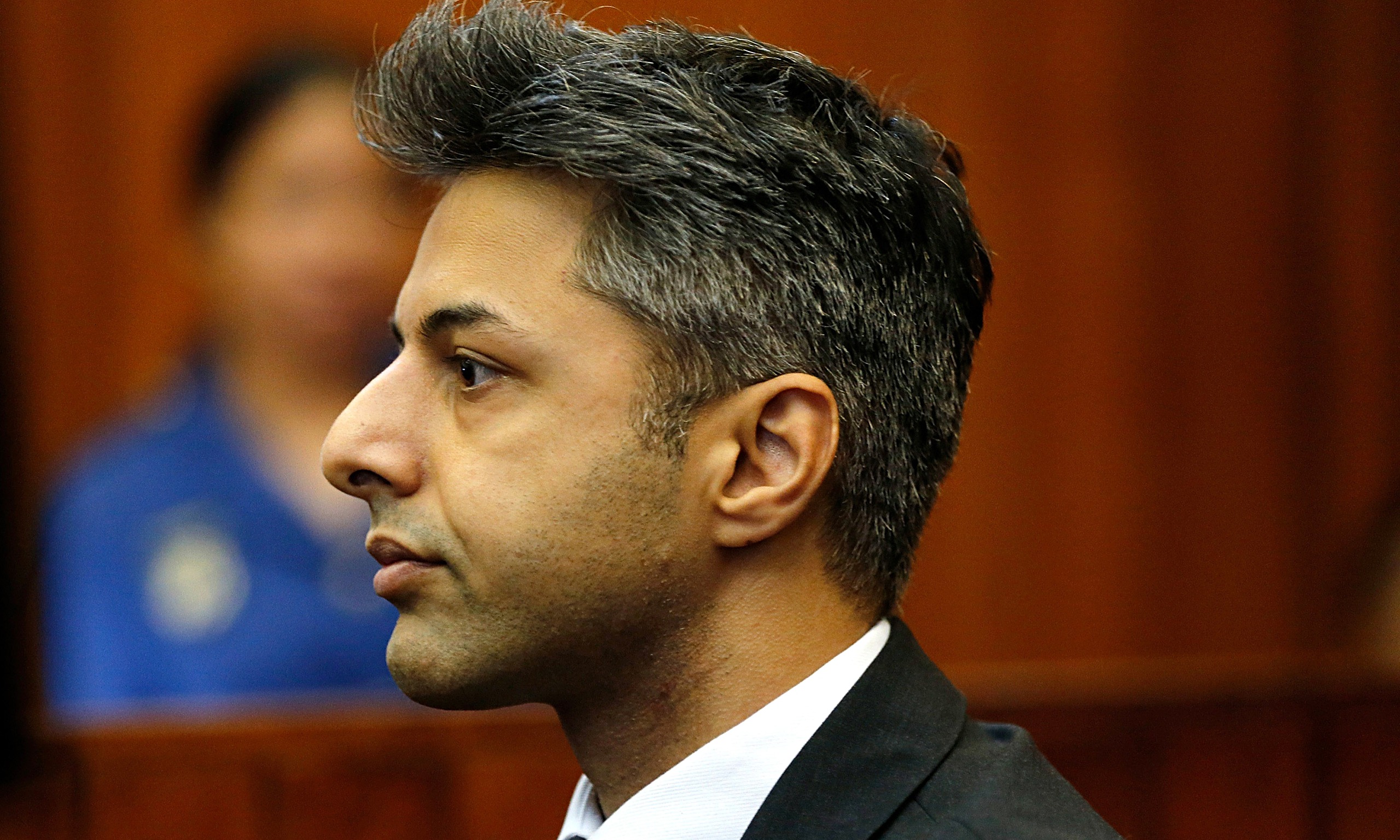 Dan Newling
|
Guardian
The British businessman Shrien Dewani has been cleared of murdering his wife in a elaborate taxi hijack plot on their honeymoon in South Africa.
The Cape Town judge Jeanette Traverso declared Dewani to be not guilty of charges that he coordinated Anni's 2010 murder. Evidence meant to connect the Briton to his wife's death was so poor, Traverso ruled, that the only way Dewani might be convicted was if he confessed.
She said the prosecution case rested entirely on the witness testimony of a "self-confessed liar" who "does not know where the truth ends and a lie begins". The judgment cannot be appealed.
Dewani, 34, from Bristol, showed no emotion as Traverso delivered her two-and-a-half-hour-long verdict. His parents, Prakash and Shila, sister Preyal and brother Preyen all shed tears.
Anni's family, who have previously given vocal backing to Dewani's prosecution, sat in stunned silence. Neither family wanted to comment immediately afterwards.
Traverso, the second most senior judge in Cape Town, discharged the case after hearing six weeks of prosecution evidence, and before the defence had started to make its case. Agreeing with the defence's argument that the prosecution's 16 witnesses had failed to provide sufficient evidence to link Dewani to the murder, she ruled that Dewani had no case to answer.
The state's case rested on the witness testimony of three men who admitted involvement in Anni's murder. Traverso said their testimony was "so riddled with contradictions, mistakes, lies and inconsistencies that I can all but ignore them".
In particular, she said the testimony of Zola Tongo, the driver of the taxi in which Anni was killed, was "conflicted in virtually every material respect and in places made no sense".
On 13 November 2010 a taxi carrying Anni Dewani, 28, and her husband of two weeks was hijacked in the Cape Town township of Gugulethu. The two hijackers robbed the couple, ejected Shrien Dewani and the driver from the vehicle, and shot Anni once in the side of the neck, the court heard. She was found the following morning in the abandoned Volkswagen Sharan people carrier.
Police initially considered Shrien Dewani to be a victim but quickly changed their minds. Three suspects confessed to their involvement and claimed Dewani commissioned and paid for the murder. Each struck deals for their testimony, with one self-confessed killer gaining immunity from prosecution.
The South African authorities spent four years fighting to bring Dewani to justice, and the ruling will be hugely embarrassing.
Dewani is expected to return home to Britain as soon as possible.