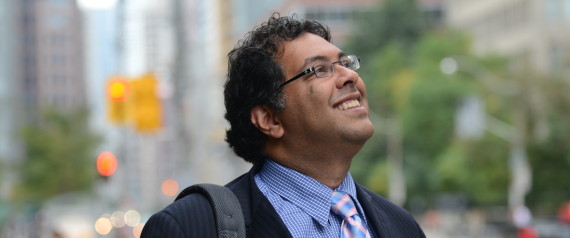 Michelle Butterfield | Huff
An automatic 3.8 per cent raise issued to Calgary Mayor Naheed Nenshi earlier this month has made him the highest paid mayor in Canada.
Nenshi is now paid just over $216,000 a year, reports The Calgary Sun, while members of city council make just over $115,000.
Nenshi and council's automatic pay raise comes a year after city council voted to freeze their salaries in 2014. An automatic pay raise in 2014 would have amounted to approximately 4.6 per cent.
According to CTV News, automatic salary increases for the mayor and council have been in effect since 2012 and are based on a Statistics Canada report on average Alberta weekly earnings.
Nenshi told CBC News he donates 10 per cent of his salary to the Nenshi Family Charitable Trust.
"I used to turn back the increases and a few years ago, I went to a point where I just donate a set percentage of my salary to charity above and beyond my normal charitable donations in a year — gets me audited every single year by Canada Revenue by the way," he said.
"And so I continue to do that in 2013 and my plan is to do that in 2014 barring anything crazy going on."
However, Nenshi's title as highest paid mayor has nothing to do with the pay raise, reports Metro News, but rather because Brampton Mayor Linda Jeffrey – previously the highest paid mayor in Canada – made an election promise in December to cut her salary to $165,850.