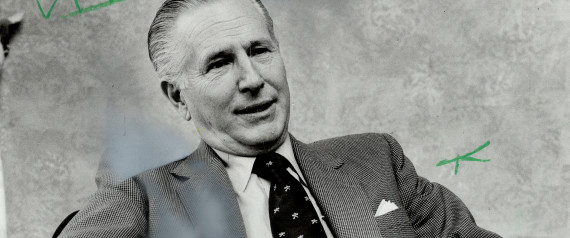 The Canadian Press
John Starnes, a legendary Canadian spymaster who became the first civilian head of the RCMP's Security Service Directorate, has died at the age of 96.
Starnes was an intelligence officer during the Second World War and then became embroiled in the murky world of Cold War intrigue and counter-espionage.
He moved in secretive circles within what was then known as the external affairs department, now Foreign Affairs, and worked with diplomats, senior bureaucrats, politicians and covert operators.
In his 1998 memoir, "Closely Guarded," he described what he called the frustrating, seductive and unusual world of security.
He was appointed head of the RCMP counter-intelligence operation in 1970 at a time when the country's security apparatus was under government scrutiny — a process that eventually produced the Canadian Security Intelligence Service.
In addition to his security work, Starnes also served as ambassador to Germany, Egypt and Sudan.
After his retirement, Starnes turned to writing spy novels about sleeper agents and moles.
He died in Ottawa on Dec. 23.