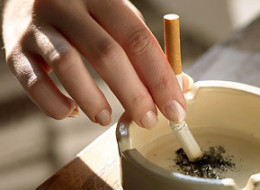 The Canadian Press
Tough new rules making it illegal to smoke on bar and restaurant patios have taken effect in Ontario.
Smoking on playgrounds and public sports fields is also prohibited.
The new rules also ban the sale of tobacco on post-secondary campuses.
The Ministry of Health has said the changes to the Smoke Free Ontario Act replace a patchwork of municipal regulations governing smoking on restaurant and bar patios, and will not hurt their businesses.
The measures were first announced in November.
The province says tobacco kills 13,000 people in the province each year and causes an estimated $2.2 billion in direct healthcare costs.