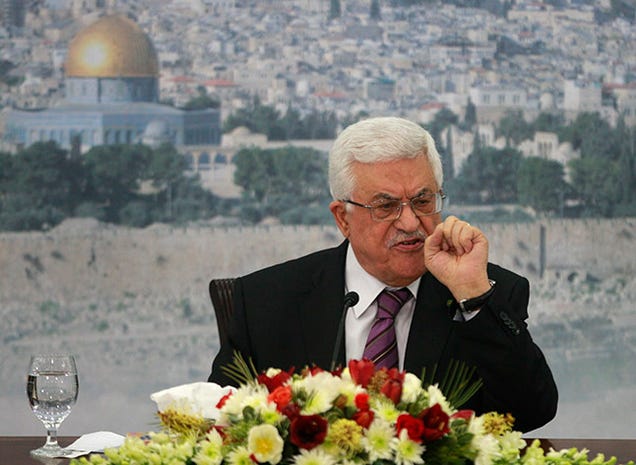 B O'Connor | Gawker
A day after the U.N. Security Council rejected a Palestinian resolution to end Israeli occupation by 2017, President Mahmoud Abbas announced that Palestine would pursue war-crimes charges against the Jewish state in the International Criminal Court.
"They attack us and our land every day, to whom are we to complain?" Abbas told a gathering of Palestinian leaders, according to Reuters. "The Security Council let us down—where are we to go?" The remarks were broadcast on official television.
Israel is not a member of the international court at The Hague, and does not recognize its jurisdiction. The court has no police force of its own, according to the Associated Press, "but it could issue arrest warrants that would make it difficult for Israeli officials to travel abroad."
According to the Jerusalem Post, Prime Minister Benjamin Netanyahu said that Israel would defend the men and women of the IDF—"the most moral soldiers in the world."
A U.S. State Department spokesperson called the Palestinian move "entirely counterproductive," the AP reports. Presumably Palestinians feel the same about American opposition to their bid for independence.