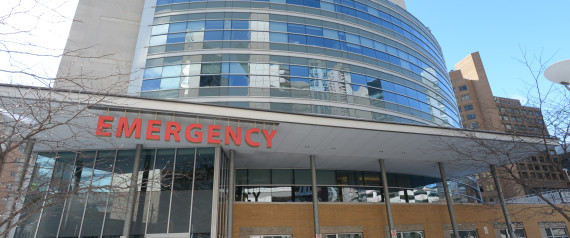 TORONTO, ON - FEBRUARY 17: Toronto General Hospital Emergency entrance exteriors on Elizabeth St and Gerrard St in Toronto , shot on Feb 17 2013.(Vince Talotta/Toronto Star) (Vince Talotta/Toronto Star via Getty Images) | Vince Talotta via Getty Images
A patient in Toronto has tested negative for the Ebola virus.
A spokeswoman for the University Health Network, which consists of four hospitals, announced the tests results late Friday night.
Gillian Howard said the test was ordered as a precaution because the patient had a fever and a travel history from West Africa.
The patient had been placed in isolation until the test results from the National Microbiology Lab in Winnipeg were returned.
Ebola's symptoms are similar to several other illnesses, and during the past several weeks more than 20 people have been tested in Canada. So far none have had the deadly virus.
But the recent positive test of Ebola in a person in Texas has heightened fears about the possibility of the virus spreading from West Africa, where more than 3,000 have died.
CP