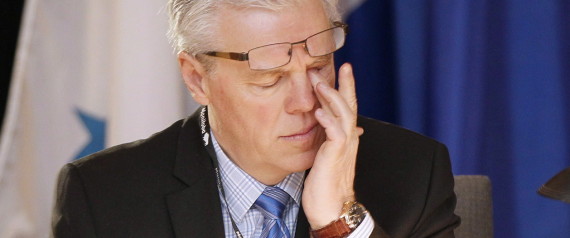 Manitoba Premier Greg Selinger says he will stay put as leader, despite calls from several high-ranking NDP cabinet ministers that he consider resigning amid the party's faltering public support.
Speaking to reporters on Tuesday afternoon, Selinger said he is focused on serving the province and he believes the NDP is making progress on infrastructure, health-care services and jobs.
"A better Manitoba means a better Manitoba for families. It means that we focus on their priorities, and that's what I'm committed to," said Selinger, who was surrounded by about half of his caucus.
"My decision today is to continue to serve Manitobans. That's what I was elected to do."
The news conference took place after a total of five Manitoba cabinet ministers — including Justice Minister Andrew Swan and Health Minister Erin Selby — spoke out this week, calling on Selinger to consider resigning.
CBC