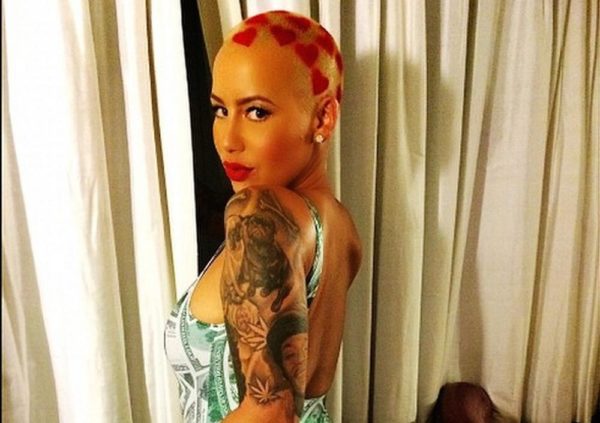 Just a few hours ago,

Amber Rose

recreated her ex Kanye West's wife

Kim Kardashian West

's famous butt selfie. In addition, the vixen who recently filed for divorce from her husband of 1 year

Wiz Khalifa

captioned the photo with an interesting mix of words.
"#Thot #Whore #Hoe #Slut #GoldDigger….. #ButDatAssonFleekDoe".
If you're wondering about the connection between the two women, Amber dated Kim's current husband Kanye for years, and she 'rebounded' with Kim's ex boyfriend Reggie, who claimed Kim cheated on him with Kanye.
*Whew! That was a mouthful.*.
There are currently rumours that Kanye & Amber have been texting lately.
Back to Amber's post … TMI?