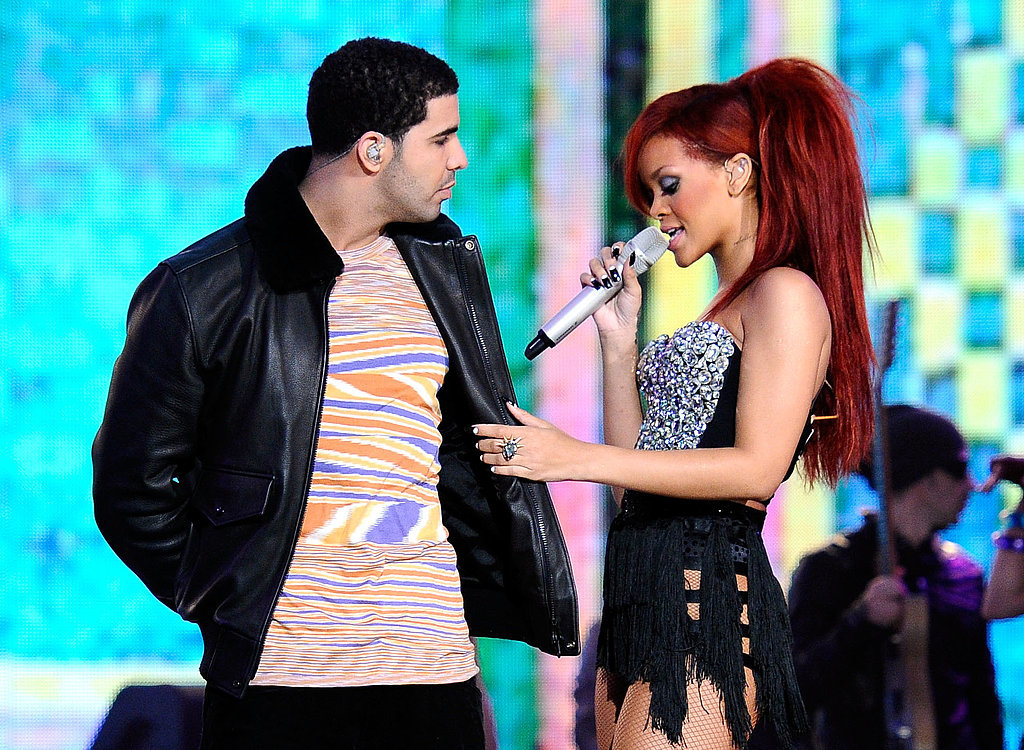 Drake and Rihanna may have split up, but that doesn't mean that recording together is off the table! As a source revealed to HollywoodLife.com, Drake would love to record with Rihanna — hopefully they'd be able to leave the drama outside the studio!
Drake, 27, and Rihanna, 26, are true pros in the industry, and as such, they would never let their romantic drama get in the way of recording amazing music together.
Drake & Rihanna To Record Music Together? Why He Would Love To Collaborate. "Not only does Drake think Rihanna's sexy, he knows that she's a hit master and pretty much everything she does is a smash,".
Yes, by all means he'd love to work with her in the future on a few things. That's always been on the table.
"Drake's true to his art, he's true to the music and knows how to compartmentalize the physical attraction he and Rihanna had in order to collab on a future hit. That would not at all be a problem for him."
Drake 'Puts His Music First — Always'
But would it be a problem for Rihanna? And would the studio end up doubling as a bedroom? "Who knows," says our insider. "A lot of things go on in the studio and behind closed doors, but that's not Drake's style. He could think of about five million other places to take a woman.
"Besides, Drake puts his music first — always. If he's in the studio, it's for laying down a track over a serious beat. It's about the music when he's inside the studio — nothing else," our source finished.
According to