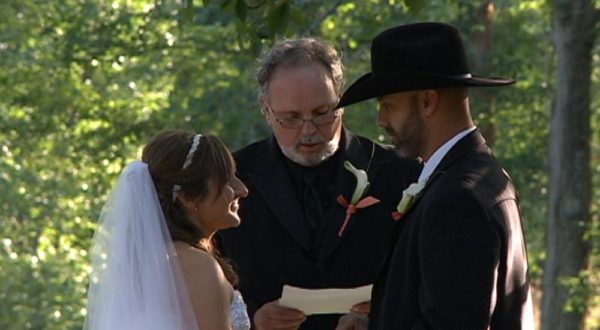 With all that is happening in the world, stories like this inspire us so much! After a bad car accident, athletic Gina Giaffoglione was tragically paralysed from the waist down. That means she cannot feel her legs and cannot walk. Since her accident, Gina has had to use a wheelchair to move around each day.
After her fiance John Springhower proposed in 2012, 27 year old Gina set her mind on a seemingly impossible goal…walking down the aisle.
Her fiance, her dad Gary and close family knew about the plan but all the other guests were in for a major surprise! People Magazine reports; see video below
Gina went through months of physical therapy at CHI Health Rehabilitation Center at Immanuel Hospital to make this wish come true, and managed to keep her progress a secret the entire time.
After a year and a half, Gina learned to straighten her body and walk with a brace and crutch. Prosthetics specialists with the Hanger Clinic then redesigned the bride's bulky leg brace, so she could covertly hide it under her wedding gown.
On their wedding day, tears flowed as everyone watched the bride walk down the aisle hand-in-hand with her dad and then say her vows to her husband, standing up.