The son of Equatorial Guinea's President Reaches Court Deal with US over Alleged $300 Million Fraud.
Teodoro Nguema Obiang Mangue, the son of Equatorial Guinea's president, has reached a deal with a US court, to atone for his alleged corruption.
Mangue, who is also the country's vice-president, reportedly looted over $300 million from the country. He allegedly used $70 million out of the money to purchase exorbitant possessions, including a Gulfstream jet, Michael Jackson memorabilia, and a mansion — which has a nine-hole golf course, Times Colonist reports.
His official government salary is said to be less than $100,000, however; he reportedly used his influence to loot millions of dollars from the country. As a result, three years ago, U.S. authorities filed civil-forfeiture cases against Mangue.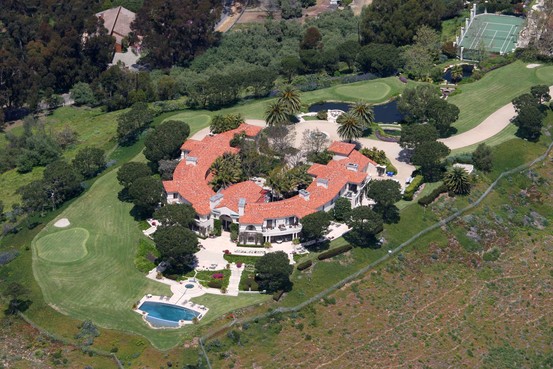 Obiang's mansion in Malibu, California
A court settlement was finally reached a few days ago. Here are the terms:
He must sell his $30 million Malibu mansion, Ferrari, and Michael Jackson memorabilia and give the proceeds to the citizens of Guinea
He must turn over $20 million from the sale of these assets to a charitable organization to be used to benefit the people of his country
Another $10.3 million will be forfeited to the U.S. government, which will use the money to benefit Equatorial Guinea's people to the extent permitted by law
He will also pay $1 million to cover the value of Michael Jackson memorabilia already removed from the United States, including a "Thriller" jacket and crystal-covered glove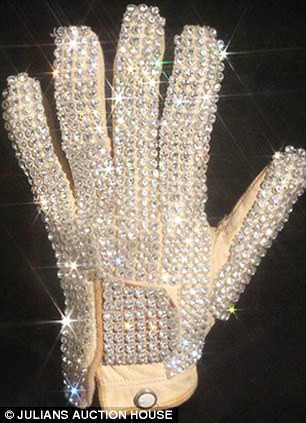 Part of Michael Jackson's memorabilia Mangue purchased
Speaking on the settlement,
Thomas Winkowski,
acting director of Immigration and Customs Enforcement stated that:
"While this settlement is certainly gratifying for the many investigators and prosecutors who worked tirelessly to bring it to fruition, it is undoubtedly even more rewarding for the people of Equatorial Guinea, knowing that at least some of the money plundered from their country's coffers is being returned to them."
Although Mangue has agreed to the settlement terms, he still insists that the money was acquired through legal means.
"My property was acquired with funds earned in accordance with the laws of my country and through business dealings inside and outside Equatorial Guinea," he said.