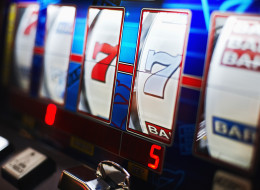 B.C. Lottery Corp. quietly repaired dozens of slot machines around the province earlier this year after a malfunctioning machine in Penticton resulted in a $100,000 jackpot, 100 times the maximum allowed on that particular machine.
A woman hit the jackpot on a "Dragon Fever" slot machine in Penticton's Lake City Casino on Jan. 20, said BCLC spokesperson Laura Piva-Babcock.
The progressive slot machine was supposed to max out at $1,000 jackpots, but lottery officials were concerned when the machine displayed a $99,999.97 prize.
"As per standard procedure, the machine was immediately placed out of service while the matter was investigated and we notified our regulator as well as the manufacturer of the machine," she said.
The lottery corporation chose to pay the woman her displayed winnings and recover the money from Konami, the gambling company that built the slot machine.
Machines repaired
Piva-Babcock said three days after the incident, BCLC also pulled 189 similar government slot machines out of service at B.C. casinos until they could be examined.
Of those, 152 were affected by the malfunction and the faulty hardware has since been replaced.
"We determined that a progressive controller was the issue, this is the hardware and software that controls communications amongst linked slot machines," she said.
"It takes a specific set of circumstances in order for that fault to occur," said Piva-Babcock, "So it's very rare."
The lottery corporation did not announce the mistaken jackpot or the faulty slot machines until contacted by a newspaper reporter following an anonymous tip.
Management at Lake City Casino would not comment.