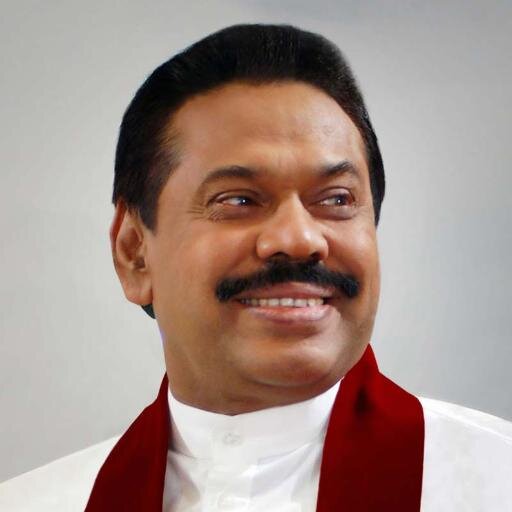 President Mahinda Rajapaksa of Sri Lanka signed an official proclamation on Thursday confirming that he will seek re-election for an unprecedented third term two years ahead of schedule, New York Times reports.
The proclamation came after Rajapaksa's governing Sri Lanka Freedom Party unanimously endorsed such a move Wednesday night, said Media and Information Minister, Keheliya Rambukwella.
Mr. Rajapaksa's government removed a two-term limit on the country's powerful presidency in 2010 through a constitutional amendment. Last week, the Sri Lankan Supreme Court dismissed legal concerns about Rajapaksa's eligibility to seek a third term. Rajapaksa removed the previous chief justice from office in January 2013 in a move that was widely seen as solidifying his control over the court.
Rajapaksa's second term officially ends in November 2016, but he can legally seek re-election after completing four years in office, a marker his office said he passed on Nov. 19. Already, huge banners and posters of him have been appearing in Colombo, the capital, and other major towns around the island nation.
Elections Commissioner Mahinda Deshapriya confirmed that he had received the presidential proclamation instructing him to prepare the ground for the election.
The president's party suffered a setback on Tuesday after a key ally in the governing alliance, the Jathika Hela Urumaya, or National Heritage Party, quit its ministries and announced that it would not support Rajapaksa's re-election bid. The party is demanding constitutional changes ahead of the vote that would weaken the presidency and shift more power back to Parliament.
Opposition lawmakers have promised to return the country to a parliamentary model of government should they win control of the government. Opposition parties have vowed to field a single candidate to try to beat Rajapaksa.
The president remains popular among the country's Sinhalese majority because of his success in 2009 in defeating the Tamil Tigers, a brutal insurgent group. But as the years since that victory have passed, many political observers believe Rajapaksa's support has waned, which may explain his decision to call for an early election.