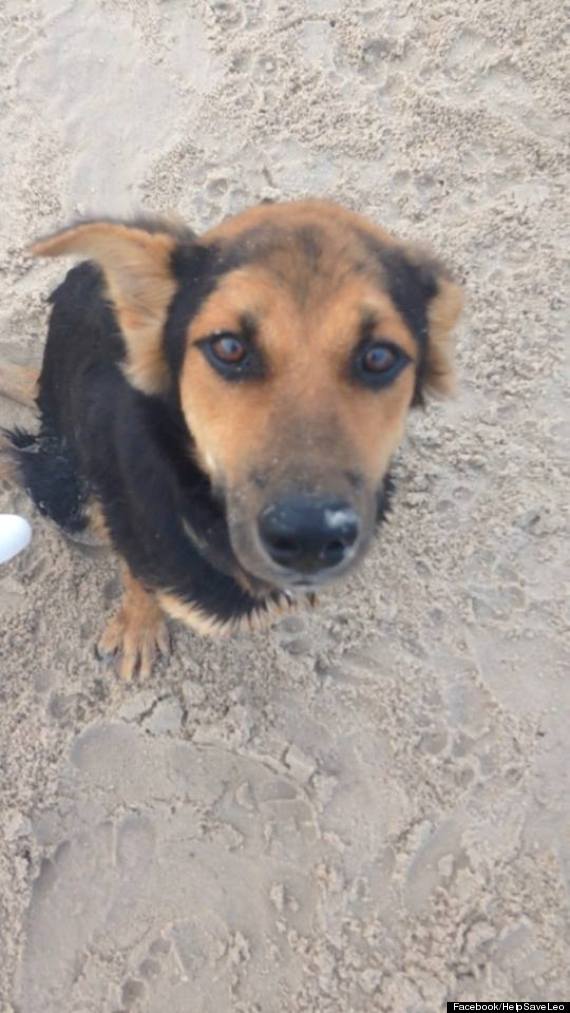 Jesse Ferreras | HuffPost
Meagan Penman was vacationing in Thailand months ago when she came upon a dog that could only use its front legs to walk.
The dog, which she later named Leo, was malnourished, covered in ticks and dragging himself along, apparently unable to move his hind legs, according to a YouCaring page.
Taking pity on the canine, she contacted a number of rescue shelters in the area but none could take him.
So Penman set up a GoFundMe page on June 21 in an effort to bring Leo back home to Canada, where he could obtain the "vet care he needs."
She also set up a Facebook page to update people on her efforts.
On July 3, after travelling elsewhere, she reunited with the dog on a beach and carried him to a veterinarian. A Facebook post indicated that his knees had been skinned from crawling around.
X-rays showed that his back was broken, and that he would "never walk again."