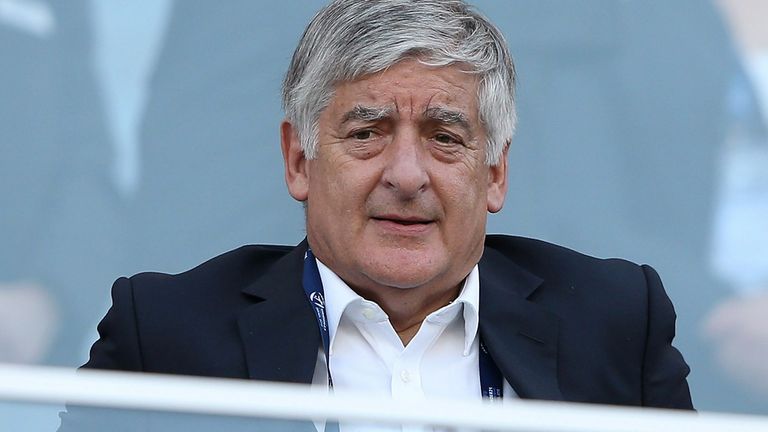 David Bernstein: Appointed FA chairman after England's failed 2018 bid
Former English FA chairman David Bernstein says UEFA should consider a boycott of the next World Cup unless FIFA agrees to "proper reform".
Bernstein was appointed FA chairman in January 2011 after England's bid to host the 2018 tournament ended in failure.
The bidding process for 2018 and 2022 has since been investigated by lawyer Michael Garcia, who complained last week that his report had been misrepresented by FIFA's top ethics judge Hans-Joachim Eckert.
Eckert's summary of the report cleared successful bidders Russia and Qatar of wrongdoing and criticised England's campaign team, and the events of last week have left Bernstein in no doubt "drastic action" is required to sort out a governing body he has described as "sort of a totalitarian set-up".
Speaking to BBC Sport, he said: "England on its own cannot influence this - one country can't do it. If we tried to do something like that we'd be laughed at.
"I think England within UEFA undoubtedly have the power to influence FIFA, but to do so they would have to consider withdrawing from the World Cup, the next World Cup, unless proper reform - including Mr Blatter not standing (for a fifth term as president) - is carried out at FIFA.
"If I was at the FA now, I would do everything I could to encourage other nations within UEFA - and there are some who would definitely be on side, others may be not - to take this line. At some stage you have to walk the talk, stop talking and do something.
"It sounds drastic but frankly this has gone on for years now, it's not improving, it's going from bad to worse to worse.
"There are 54 countries within UEFA. There's Germany, Spain, Italy, France and Holland - all powerful. You can't hold a serious World Cup without them. They have the power to influence if they have the will.
"I think it would be supported by responsible people in this country and actually by the public, because although the public of course want to see England play in the World Cup, I'm sure they would be prepared to take a degree of sacrifice to see that happen."
Bernstein has also quit FIFA's anti-discrimination taskforce, which was formed in 2013, saying: "I've resigned for two reasons: firstly, the body has been pretty ineffectual. I've been on it for more than a year and we only had one meeting; secondly because frankly I don't wish to be personally associated with FIFA any further.
"FIFA sets up these things - and we've seen it with their regulation - that look good in theory but don't seem to do very much in practice."