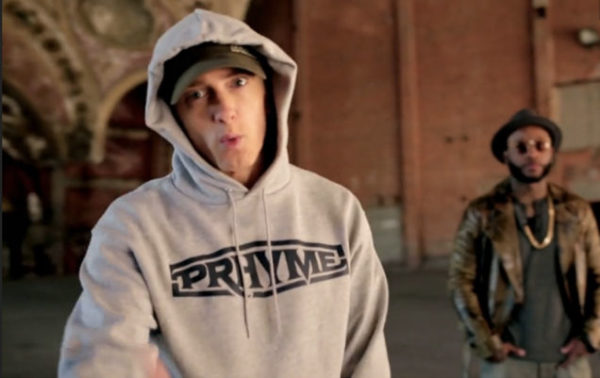 Even though a lot of Eminem's music has always been violent (especially towards women) his rap game took a mellow tone over the years but now it seems the old Eminem is back.
His latest violent verse comes in this cypher video for Slim Shady Records, in which he verbally attacks singer-songwriter Lana Del Rey. He raps: "Play nice? Bitch, I'll punch Lana Del Rey right in the face twice, like Ray Rice in broad daylight in the plain sight of the elevator surveillance/'Til her head is banging on the railing, then celebrate with the Ravens."
The fact that Eminem references one of the most sensitive examples of domestic violence to happen this year, between NFL player Ray Rice and his wife, has left a lot of people deeply offended.
In his past songs Eminem has attacked Christina Aguilera, Britney Spears, Mariah Carey and his favourite woman to verbally abuse, his ex-wife Kimberly Anne Scott.