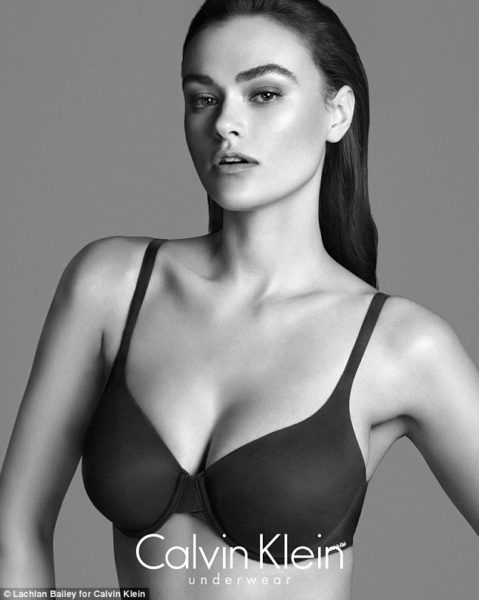 US Size 10 model,
Myla Dalbesio,
has made history as Calvin Klein's first "plus-size" model for an underwear campaign. But there is controversy surrounding the fact that she is being referred to as "plus-size."
Dalbeiso, 27, who is 5ft 11inches tall, and hails from Wisconsin, i
s considered plus-size by the fashion industry's standards. However, plus-size by normal standards, is usually classified as size 12 and up, Daily Mail reports.
"It's kind of confusing because I'm a bigger girl. I'm not the biggest girl on the market but I'm definitely bigger than all the girls Calvin Klein has ever worked with, so that is really intimidating," she said.
Speaking on the diverse-sized women featured in the brand's "
Perfectly Fit line"
campaign, she also noted:
'I'm not skinny enough to be with the skinny girls and I'm not large enough to be with the large girls , and I haven't been able to find my place,' she explained. As such, 'this [campaign] was such a great feeling."
She also revealed that she experienced a long period of eating disorders and drug abuse during her early modeling days because she was constantly criticized about her size, and was constantly pressured to lose weight. She eventually became comfortable in her own skin and discovered "plus modelling," and so she embraced the niche modelling career path.