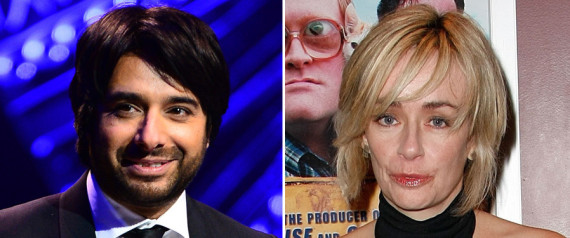 Actress Lucy DeCoutere is the first woman to attach her name to allegations of violence at the hands of former CBC host Jian Ghomeshi in interviews with the Toronto Star and CBC's The Current.
DeCoutere, who plays Lucy on the TV comedy Trailer Park Boys, told CBC's The Current that Ghomeshi physically attacked her during a date in 2003.
DeCoutere's allegations come after a string of similar accusations from women who did not want to be named that have appeared in recent days on the CBC and in the Toronto Star.
DeCoutere met Ghomeshi at a Banff, Alta., television festival and maintained a playful correspondence with him after that.
On one occasion in 2003, she visited him in Toronto and the pair went to dinner and later to Ghomeshi's house. They started kissing consensually, but, she said, Ghomeshi soon became violent.
"He did take me by the throat and press me against the wall and choke me," DeCoutere said. "And he did slap me across the face a couple of times."
She doesn't recall telling him to stop but said her facial expression turned very serious and Ghomeshi was no longer violent after that. She left within an hour and saw Ghomeshi two more times that weekend, but they did not discuss the incident, and no further violent incidents occurred.
She said she had no physical marks on her body from the attack and did not seek medical attention or report it to the police, partially because she felt there were too many holes in her story.
Ghomeshi's lawyer, Neil Rabinovitch, told The Current that neither he nor Ghomeshi would be commenting on the allegations DeCoutere made to The Current because the case is before the courts. Ghomeshi launched a $55 million lawsuit against the public broadcaster on Monday after the CBC ended its relationship with the former Q host a day earlier.
In a Facebook post responding to his dismissal, Ghomeshi denied that he has instigated non-consensual violent sex with women and said he only participates in sexual practices that are "mutually agreed upon, consensual and exciting for both partners."
"In the coming days you will prospectively hear about how I engage in all kinds of unsavoury aggressive acts in the bedroom. And the implication may be made that this happens non-consensually. And that will be a lie," he wrote.