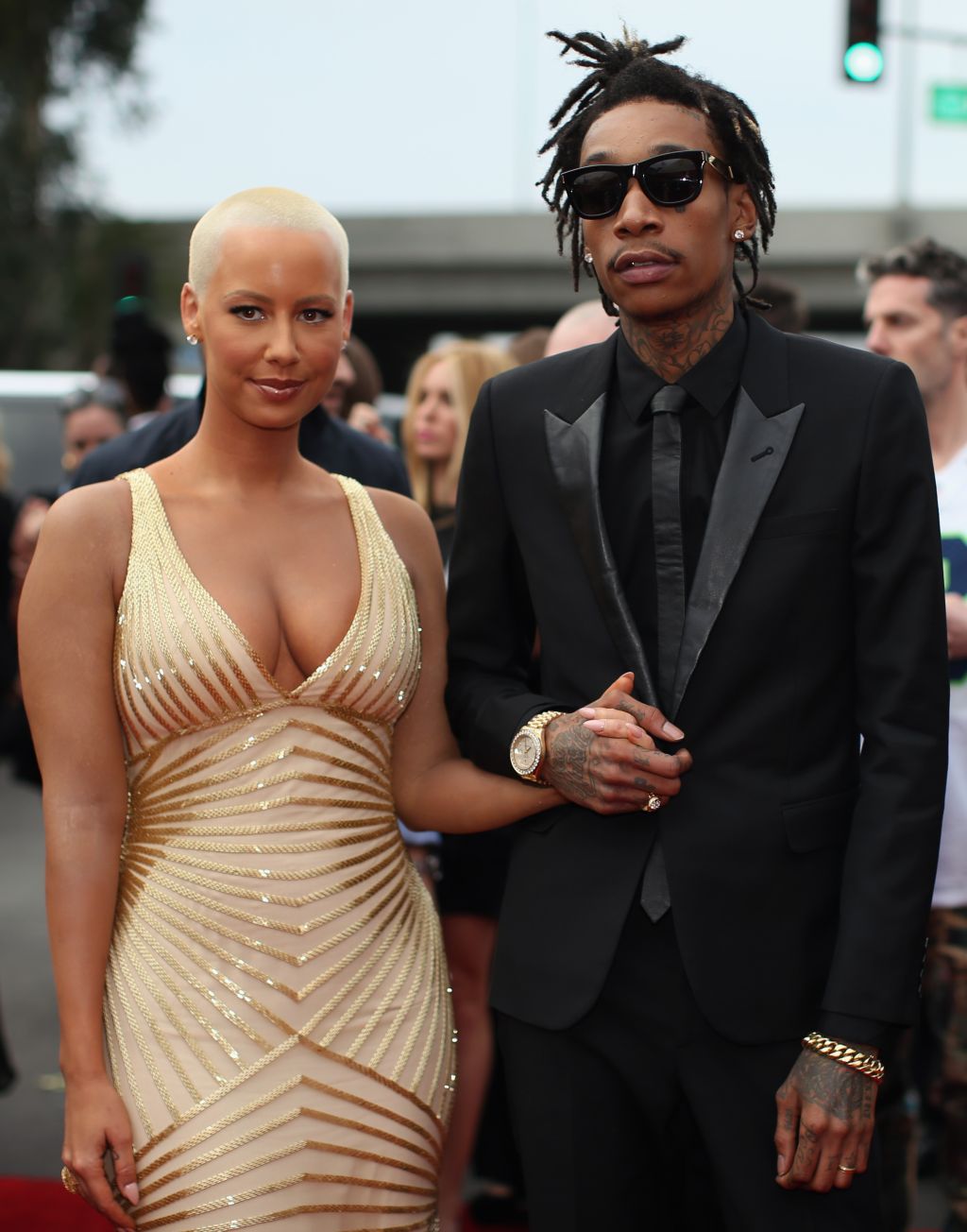 We were all shocked yesterday when Amber Rose filed for divorce from her husband of 1 year, Wiz Khalifa; and there have been so many speculations about the reason behind it.
Some of the most common ones have been;
- Amber Rose has been secretly dating Nick Cannon as the pair have been working on a movie together; and Amber recently stated that Nick makes her laugh all day.
- Another speculated cause is that Wiz refused to take Amber along with him on tour because he was having something on the side. Wiz however claims he wanted her to stay at home and take care of their 1-year-old son Sebastian.
Well, Amber isn't taking a back seat to all the rumors as she took to her Twitter page today to debunk some rumors. She tweeted saying;
"Please stop with the fake stories," she began. "I would never ever ever cheat on my husband in a million years I think u guys know this…."
She continued, "Unfortunately now my ex-husband can't say the same…I'm devastated and crushed but my main focus is Sebastian. Thank u all for the support in this difficult time."