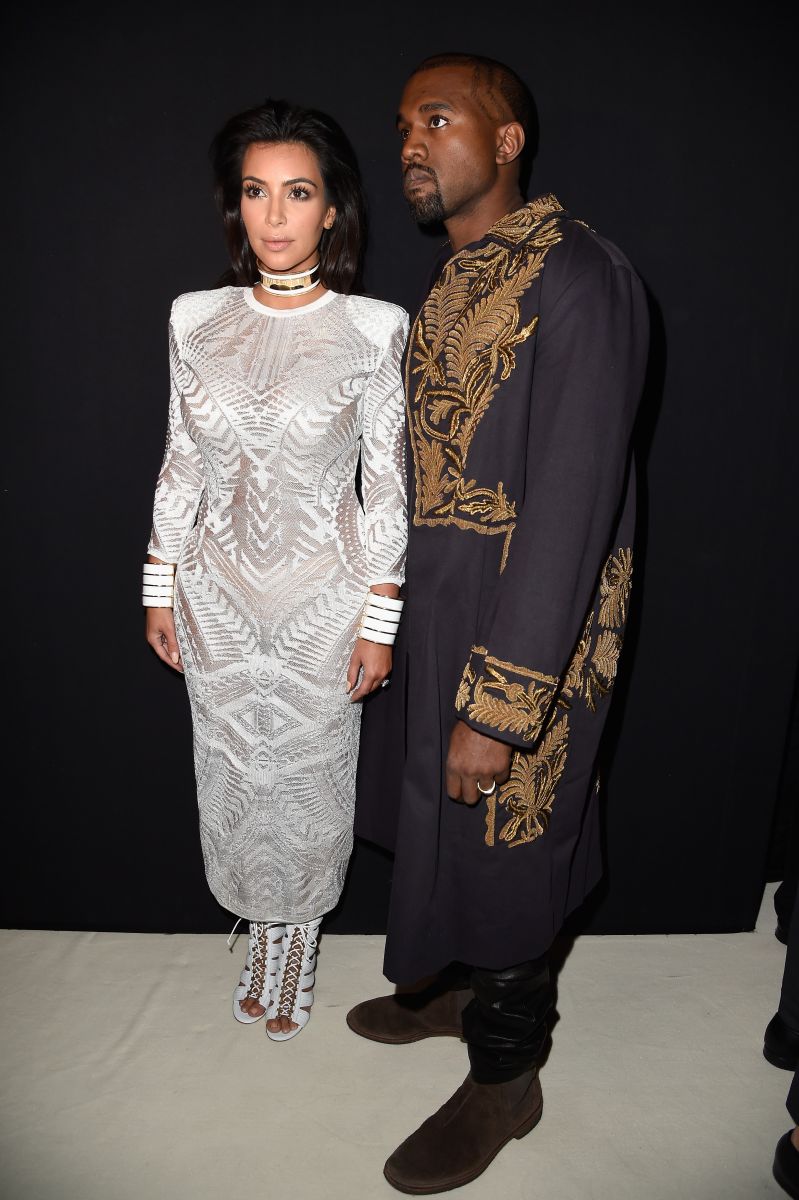 It looks like
Kim Kardashian West
's stardom is starting to bring some seriously threatening attention into her life.
Earlier on today, Thursday 25th September 2014, as Kim, her husband Kanye West and mother Kris Jenner arrived at the Balmain Spring/Summer 2015 fashion show for Paris Fashion Week, a man who has been identified as Ukranian prankster Vitalii Sediuk "attacked" her.
As Kim was exiting her car, Vitalii grabbed at her legs, not minding her security guards standing very close by and almost toppled Kim to the ground. Kris then jumps out of the car and yells "stop it" while security helps Kim stand and grabs Vitalii.
Where was Kanye when all this happened? Unfortunately the crowd was so intense that it took him a while to wade through and get to her from the other side of the car.
Vitalii's lawyer has been contacted for further comments on why he "attacked" Kim but is yet to release any formal statements on the accusation.
Fortunately Kim, Kanye and Kris made it to the show seemingly unscathed. Our comment on the matter? Vitalii is lucky Kanye didn't get there in time.
The pair were both dressed in Balmain and of course sat front row absent baby North.
see video below after the cut