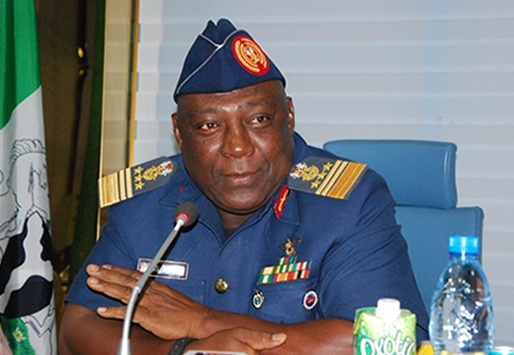 Alex Badeh, the Nigerian Chief of Defense Staff
Boko Haram and the Nigerian government have reportedly agreed to a cease-fire and are negotiating for the release of the over 200 abducted Chibok girls.
According to Voice of America, Danladi Ahmadu, who is reportedly Boko Haram's "Secretary General," told them about the alleged cease-fire agreement.
Alex Badeh, the Nigerian Chief of Defense Staff is said to have issued a directive today, urging all service chiefs to comply with the agreement.
Reports state that Ahmadu, who is presently somewhere around the Chad-Nigerian border, revealed that the the Chibok girls "are in good condition and unharmed."
The federal government is said to have sent representatives to Saudi Arabia to hold talks with the terrorist group's representatives with the aid of Chadian President Idriss Deby and high-level officials from Cameroon.