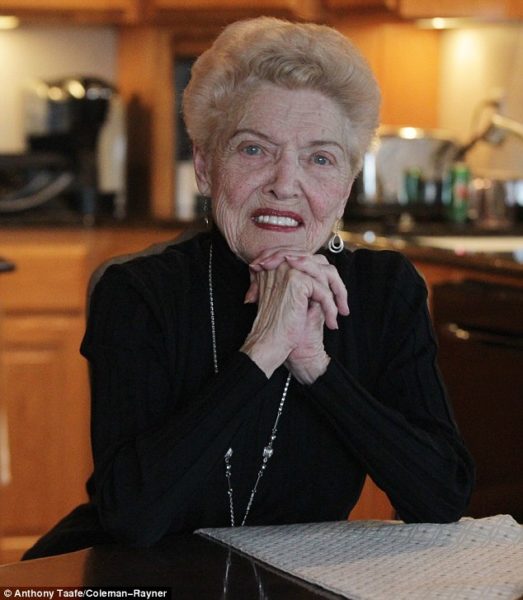 After being married for 23 years, Bruce Jenner's mother is coming out to say that she never liked Kris Jenner and that she is glad for the split between Bruce and Kris Jenner.
The 65-year-old reality star's 88-year-old mom Esther is speaking out about his ex-wife Kris Jenner in an explosive new interview given to the Daily Mail.
She also talks about his now effeminate appearance – this year Bruce Jenner, former decathlete underwent a 'tracheal shave' to reduce the size of his Adam's Apple. He has also been honing a more effeminate look with a ponytail, even wearing what appeared to be Spanx.
In her interview Esther says:
She's doesn't like his effeminate appearance but will always love him
She hates Bruce's 'ridiculous and ugly' long hair
She said 'hallelujah' when he told her he was divorcing
Kris was so controlling of money Bruce couldn't buy a toy helicopter without getting permission first
She can hear the happiness in his voice since the split
Kris can 'insult you with a smile on her face'
Kris been very disrespectful to her and would bad mouth Bruce's other children while praising her own
Kris never cooked, changed diapers and would 'swan off' on vacation leaving Bruce to look after Kendall and Kylie
She hopes Kris will drop the name Jenner because she doesn't want her carrying family name anymore
She is baffled by the popularity of Kardashian show, and says it has 'no good morals'
Her appearance on the show last year was a 'set-up' and she felt 'violated'
She loves her grandchildren and is very proud of them but says Kim and Kourtney never had any interest in talking to her.