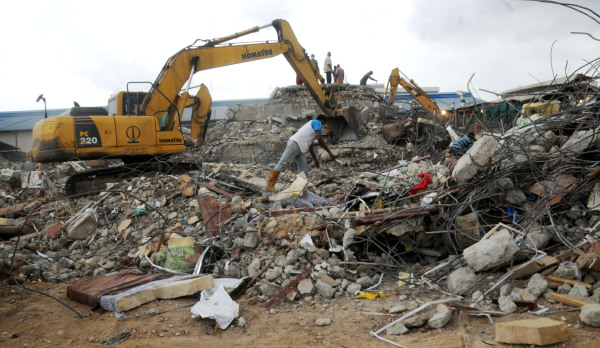 President of South Africa, Jacob Zuma has revealed that 67 South Africans have been confirmed dead as a result of the Synagogue Church building collapse.
Zuma revealed this via a statement. Here are excerpts:
I am greatly saddened to announce that 67 South Africans died and scores of others sustained injuries, after a building at the Synagogue Church of All Nations collapsed on Friday, 12 September 2014, in Lagos, in the Federal Republic of Nigeria.

This is a particularly difficult time for South Africa. Not in the recent history of our country have we had this large number of our people die in one incident outside the country.

Our thoughts are with the families, friends and colleagues that have lost their loved ones in this heart-breaking tragedy. The whole nation shares the pain of the mothers, fathers, daughters and sons who have lost their loved ones. We are all in grief.