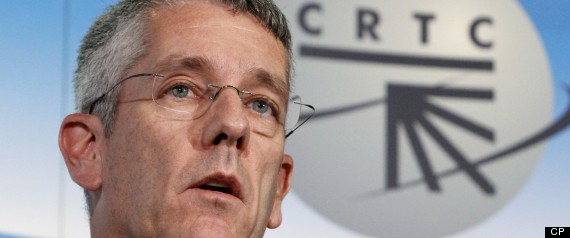 Canada's broadcast regulator is set to begin a two-week public hearing into sweeping proposals that could, if adopted, dramatically change how Canadians receive and pay for their television.
The proposals, issued last month by the Canadian Radio-television and Telecommunications Commission, include requiring cable and satellite providers to offer a basic service made up primarily of local Canadian channels.
The CRTC is also proposing a pick-and-pay structure that would let Canadians choose individual channels, on top of a basic service.
And the regulator suggests the price of that basic service could be capped at between $20 and $30 per month.
The proposals, which have evolved through consultations with the public and industry over the past year, will likely result in a major departure from the current TV content delivery model.
Industry Minister James Moore first indicated last October that he'd like to see more choice for Canadian television consumers.
The Conservative government then laid out its plans to overhaul the country's TV distribution system in its speech from the throne, which included a proposed "pick-and-pay" service structure.
The public hearing starts Monday in Gatineau, Que., and continues until Sept. 19.