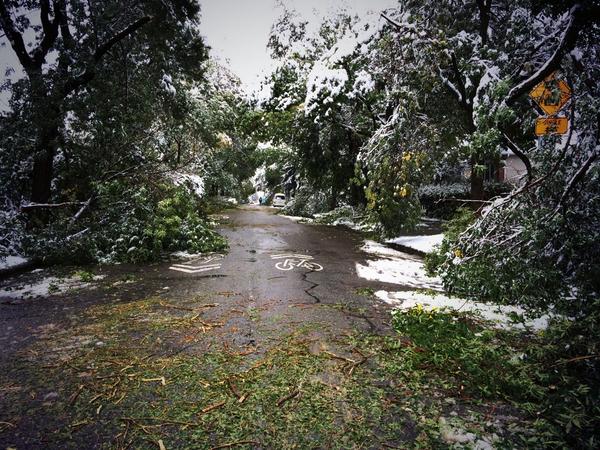 If it weren't for the snow, you'd think a hurricane had just hit Calgary.
Hundreds of trees in the western city snapped and buckled under the weight of Wednesday's heavy snow, creating slaloms for motorist trying to avoid huge limbs and debris. Other roads were blocked entirely.
Several trees were entirely uprooted, while others caused power outages after their branches broke and tore down electricity lines.