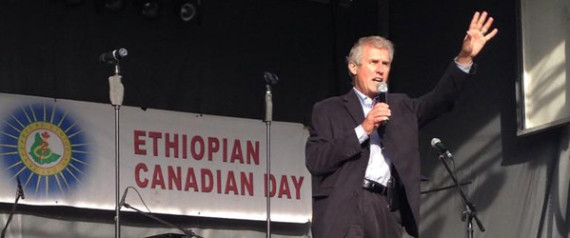 Toronto mayoral candidate David Soknacki has officially ended his bid for mayor. | David Soknacki
David Soknacki has officially ended his Toronto mayoral bid – on his 60th birthday.
Soknacki announced his decision to drop out of the heated race in a statement issued on his website Tuesday evening, citing slow campaign momentum.
"Today, I received confirmation of what I suspected for days: while my support is growing, it simply is not growing quickly enough to make any positive difference to the outcome on Election Day, especially given the challenges I've faced as a candidate," Socknacki said in a statement.
"Tomorrow afternoon, I have arranged for a staffer to withdraw my name for the ballot for the 2014 mayoral race," he said.
Toronto Mayor Rob Ford spoke to reporters about Soknacki's departure after Tuesday's leaders' debate: "I wish him the best," he said. Soknacki did not participate in the debate.
The former Scarborough councillor entered the race as an underdog, lacking the celebrity that followed candidates like Ford, Chow, and Tory.
Soknacki's decision comes days before a Sept. 12 deadline for candidates to withdraw their names from the race.
Earlier, fringe candidate Sarah Thomson also officially dropped her mayoral bid and announced her desire to seek a seat on Toronto city council representing Ward 20 instead.