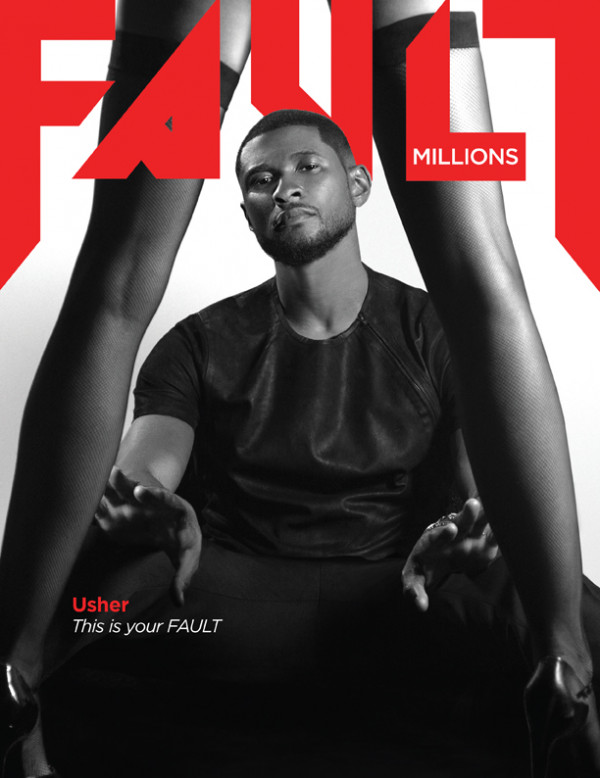 R&B superstar
Usher
keeps making headlines as his profile has risen once again with his role on "
The Voice
" and forthcoming album.
Usher is featured on the Fall cover of
Fault Magazine
and he opens up to the mag on his upcoming projects as well as his journey over the last 3 years.
On his New Album
It's still a work in progress. I'm at a place where I really just want to have fun and do what I feel is significant to me.These last three years have been the hardest times of my life. I've wanted to break down, I've wanted to quit.
I've wanted to throw in the towel but my spirit wouldn't allow me… The one thing the album represents is confidence. Not confidence in a cocky way, but being open about what I feel, take it or leave it. If I'm not honest about my feelings then you'll never know how I really feel.
In usual Usher style, the accompanying photoshoot is pretty saucy…