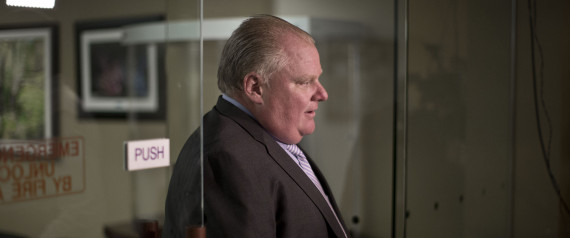 Toronto Mayor Rob Ford has been released from hospital after receiving chemotherapy treatment for the rare type of cancer he was diagnosed with last week.
"He has returned home, and is resting with family at this time," confirmed a statement from Ford's office on Tuesday.
The mayor thanked staff at both Humber River Hospital and Mount Sinai for the "exceptional level of care" he received. He also expressed gratitude to media for respecting his privacy as well as his family's.
"Most of all, Mayor Ford would like to express his gratitude for the overwhelming outpouring of support from the people of Toronto," read the statement. "He wishes other families who are suffering from similar circumstances all the best in their ongoing battles."
Last week, Ford was diagnosed with malignant liposarcoma, which his doctor said medical teams were treating "very aggressively."
Ford's sudden hospitalization on Sept. 10 and the severity of his prognosis forced him to withdraw from Toronto's mayoral race. His brother, Councillor Doug Ford, entered in his brother's place.
Doug is expected to participate in his first mayoral debate at York Memorial Collegiate on Tuesday