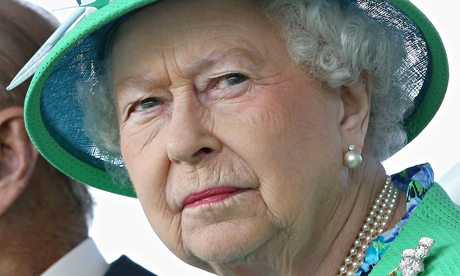 The Queen made a rare intervention on the political stage when she expressed the hope that voters will "think very carefully about the future" before the Scottish independence referendum on Thursday.
As David Cameron prepares to issue a warning in Scotland that a vote for independence will lead to a permanent split from the UK, campaigners for the union welcomed the Queen's remarks as a reminder of the monumental decision facing voters in Scotland.
The comments by the Queen came as she left Crathie Kirk near her Balmoral estate in Aberdeenshire after the Sunday morning service. The Queen told a well-wisher: "Well, I hope people will think very carefully about the future."
The Queen's remarks were interpreted by no campaigners as helpful to their cause. They were seen to tally with a warning the prime minister will deliver in Scotland on Monday, on his final visit north of the border before Thursday's vote, that a vote for independence would lead to an irrevocable break with the UK.
The prime minister will say: "This is a once-and-for-all decision. If Scotland votes yes, the UK will split, and we will go our separate ways for ever."
Downing Street sources said that Cameron would also have a positive message about the benefits of remaining in the UK. He may refer to a decision by David Beckham to put his name to a long list of celebrities, actors and cultural figures who have signed an open letter urging Scotland to vote no. Organised by the TV historians Tom Holland and Dan Snow, their "stay with us" campaign is due to hold a vigil in Trafalgar Square, London, tonight.
A series of opinion polls confirmed the two campaigns are in effect neck and neck. An Opinium poll for the Observer found that no was six points ahead with 53% to 47% for yes. A further poll by Panelbase for the Sunday Times put the two campaigns only two points apart at 51% for no and 49% for yes. A further ICM poll for the Sunday Telegraph gave yes a more dramatic lead of 54% to 46%, but its significance was played down since its sample was only 700, under the normal threshold of 1,000 voters
Guardian