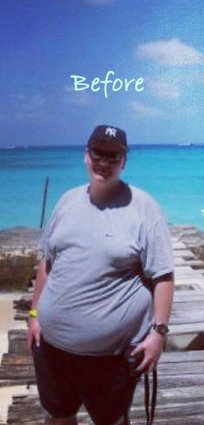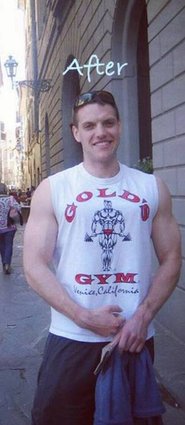 WHO
: Matthew Jones
AGE
: 25
CITY
: Toronto
By The Numbers
: 450 at my heaviest, currently 235, for a total weight loss of 215 pounds in 18 months. (My lightest weight, however, was 190, so a total of 260 pounds in weight loss.)
The Weight Gain
: Growing up, many of my family members were overweight, so there was always an abundance of food in the house. In addition, I was always one of the taller kids and could hide my weight. Once the weight started to show, I was picked on by the other kids and resorted to eating to fill the void.
By high school I was 6'3" but well over 300 pounds, and it continued until my first year of university when I hit 450 pounds.
The Final Straw
: A combination of self-interest and the help of my friend Jared Heft. He was really concerned for me and looked out for me. In addition, I wanted to really enjoy everything my school (Western University) had to offer.