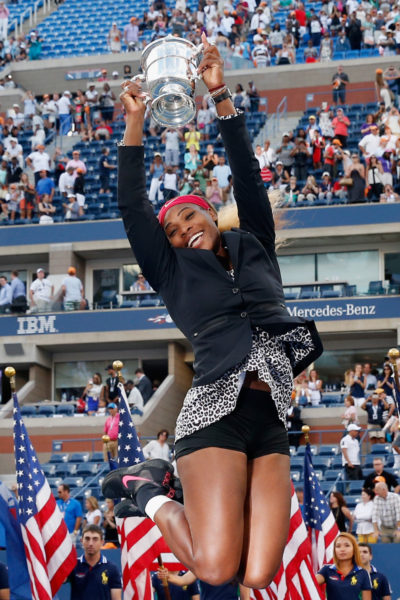 Tennis superstar,
Serena Williams
, has been given $4 million for winning the US Open!
This is the 6th time in history that she has won the tournament. Her victory also means this is her 18th Grand Slam singles title.
The final match of the tournament took place in Flushing Meadows, New York on Sunday, September 7th.
Williams, who is ranked as the number one tennis player in the world, defeated
Caroline Wozniacki
6-3 6-3 in straight sets,
BBC
reports.
Speaking on her win, she said "I couldn't have finished things in a better way. It is a pleasure for me to win here, I am really emotional. I couldn't ask to do it at a better place."
Wozniacki, who is a close friend of Williams, congratulated Serena saying, "she really deserved it today and played better than me."
Great sportsmanship!