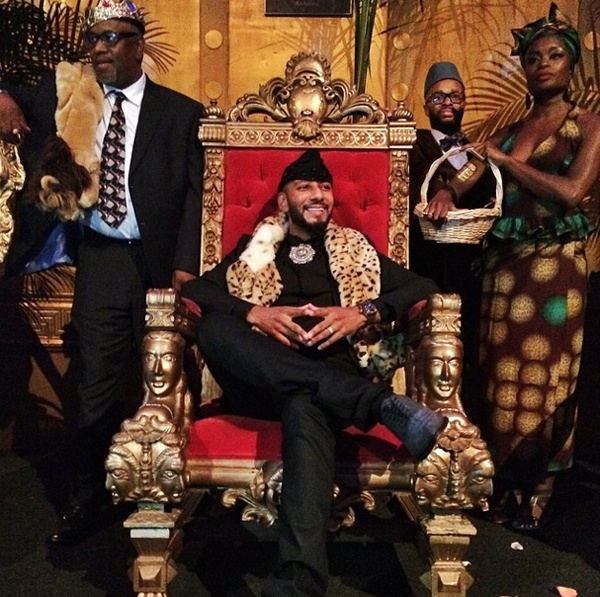 This is really something!
Music producer Swizz Beatz celebrated his 35th with a party in New York yesterday. While Swizz' actual birthday is tomorrow (13th Sept), his wife Alicia Keys hosted an amazing "Coming to America" themed party for him last night.
The party was brimming with celebs including Lala and Carmelo Anthony, DMX and guess who? Swizz Beatz' ex-wife Mashonda!
It was been a great year for Swizz with various corporate creative collaborations and his enrolment in the Harvard Business School's nine-week Owner/President Management Extension Program. He and his wife Alicia Keys are also expecting their second child together.